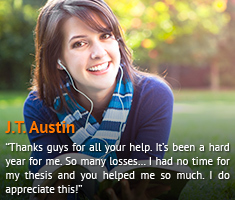 While writing an essay, it is very important that you follow the three –proven steps which are the following:
Pre-writing
Drafting
Editing
The above-stated steps will make it easier for you to compose a well-made essay. It will allow you to present in a more logical manner.
 

Pre-writing your college essays- organizing your ideas by putting them into writing will be your first step for a good college essay. Your essay writing's purpose could be to share something about you. Brainstorming will be of great help. ​​ A few minutes or hours of brainstorming and listing your strengths are what you need. You need to have a complete focus for you to arrive at the best strengths that you have. Always remember that strengths differ with your accomplishments. Yes, accomplishments are also important but it should be written in a different section which is the activities section. Creating an outline composed of a few evidence concerning your life following the strengths will help to prove what you are trying to say. Search for some connections between the details that you have thought of during the brainstorming process.
Drafting – to have good college essay, always expect that this portion is considered to be the hardest part. The details that you have considered while in the pre-writing stage of your personal essay for college shall be used. In this stage of your essay, you need to organize the details to an ordinary essay writing having the usual parts. Those are the introduction, body, and then the conclusion. The introduction part will allow the reader to have a glimpse of its content. It is to be made brief and concise to tickle the minds of those who are to read it. Therefore, a short yet powerful sentence would suffice like " I made it despite the challenges".
The body of your essay will then show the evidence to give support to the main idea. Make use of the narration concerning the incident. Your conclusion should also be brief. Finding the right words and sentences would be of great help. Make sure that they are tied together to solidify and make real every meaning to you.
Editing – after completing your draft, it is now time to introduce some new improvements to your good college essays. This stage will also allow you to spot the mistakes if there are any. What you may do to polish it properly is to ask a friend or someone from your family to read it for you. Tell them to tell you how they find your college entrance essay. Since it was written by you, it will be best if you are going to have someone read and criticize it for you.
About what you have written, since it is your own college essay paper, you are in the best position to write whatever you think would help. Nobody knows you the way you do, that is the real principle behind it.
Before you go through the process of editing your work, it is very important that you take a bit of rest.
That will help you have brighter ideas while editing it to have college essays that worked. Your mind will be clearer and will be able to respond to some questions that you have asked yourself during the process. Again, if you are unsure if you were not able to write your personal essays for college well, you may always talk to your family and friends to provide you a feedback. You, on the other hand should take it as constructive criticism.
Be sure that what you have written is brief and concise. You need to always do your best for your college entry essays or essays for college. Also, keep in mind that what you are writing is a personal college experience essay and it needs to be well presented. A personal essay is not the same as the term paper. Most of the time, schools may set limits when it comes to the number of words that can be used. Choosing the right words for your college essay papers is the key. Always take time and effort to do it so that there is nothing else to regret.
Searching for some college essay review or college life essay will also help. It will give you an idea about what you are doing. It will allow you to have an overview and be able to assess a good and bad college level essay. Try looking for a Harvard college essay online as it will help you in organizing and presenting your thoughts.
Proofreading is also very important. Make sure that you will perform such task no matter how prepared you think you are. It will help you polish it in the best manner making it more appropriate for an essay college scholarships.
These are just simple steps which could be your guide in writing your college essay.
Of course, the content should come within you so that there will be a feeling in it. It will allow your readers to have the emotion that you want them to have. There are lots of help that you can get around you. Someone that has done it in the past and who I familiar with Electoral College essay will be of great assistance.
Be confident while writing it. Having your confidence will allow you to write whatever you think needs to be included therein. If you do not have confidence, you may not be able to present your thoughts well. As stated above, a bit of rest will do great things for you. It will let you relax your mind for other ideas to be written well in it. Total focus is an additional step for you to be able to state what the paper requires. Writing it in an environment which suits you will definitely help. Again, take time and full effort for such essay. This is the opportunity that you need and you should take advantage of it.